We have over 20 years of experience with epoxy for residential and commercial environments.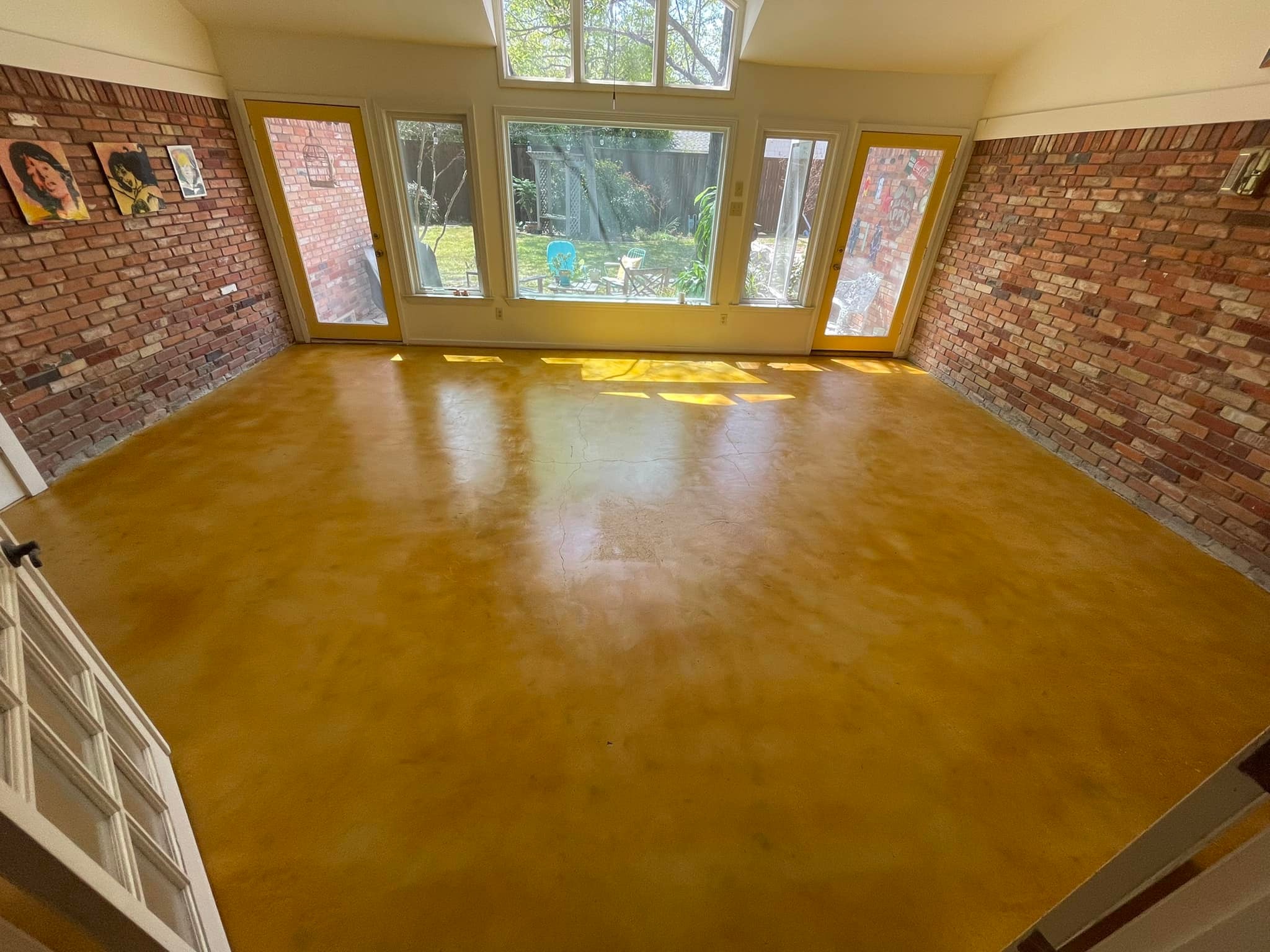 Epoxy concrete floor coatings are a great option if you are looking for tough and attractive flooring. They combine polymer resins and hardeners that result in a chemical bond with the concrete. Plus, there are many colors and decorative options to choose from.
The benefits of using an epoxy coating are:
– Provides a more durable surface than floor paint that stands up to heavy traffic
– Makes an easy-to-clean floor that resists stains from spills
– Is versatile enough to be used for both residential and commercial projects
– Creates vibrant and unique designs that can be customized in many ways
– Can be installed quickly, with little downtime
Professional installation
Our team of experienced installers deliver quality results in a timely manner.
Expert Assistance
Have questions about design, processes, or materials? From color to warranties, let our expertise guide you.
Personalized Service
We believe every customer has different needs. We'll help you find the right fit for your lifestyle and budget.
Free Estimates
Skip the high-pressure sales tactics. With a free, no-risk estimate, you can make informed decisions.

"Great things in business are never done by one person. They're done by a team of people."